Customize your account with a profile image! Once you've created your Easy Peasy Forms account, you can add or edit your profile image any time you want.
Here's how
Step 1: Login to your account
Step 2: Click on the account icon (top right)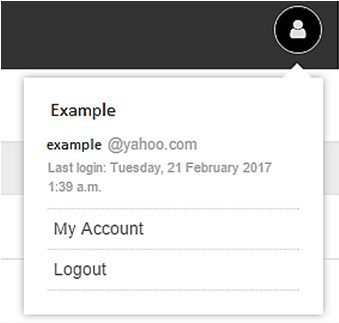 Step 3: click on My Account 
Step 4: On the right hand side,  click Account Details.
From here, you can click on the profile image box and upload your photo. Sweet!
FAQs about profile image:
Can I remove my profile picture and not display an image at all?
No, you cannot remove an uploaded image. You can upload or change your profile image at any time. ​
Does Easy Peasy Forms share profile images with social media sites?
No way! These images will only be used in your Easy Peasy Forms account and only for your profile image.