Don't panic! Deleted forms and folders can be easily restored from the Trash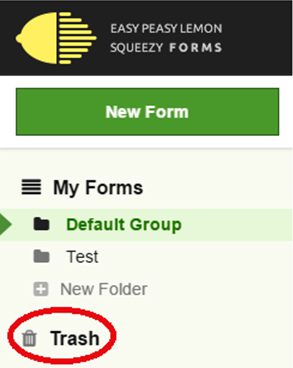 The Trash folder may contain a few deleted forms or folders. Select the form or folder that  you wish to restore and then click on restore button (top right, buddy).

Look at that!  Your form or folder is back in action and ready for you to carry on creating!