Yes, you can share your Form/Survey on a social media like Facebook, Twitter etc. It should be noted that social networking sites are public forums. Therefore, never share your private forms. You can use "Publish" option for sharing your forms as shown in the screenshot.

In addition, you can click on "Publish" button at the top-right corner shown in the following screenshot.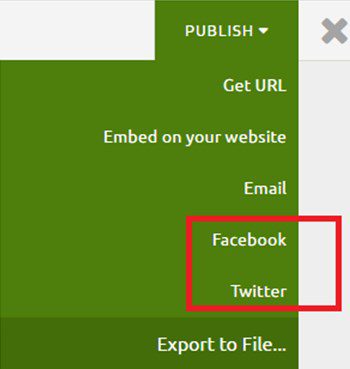 You can see a warning message before sharing your forms using Facebook or Twitter.