You can handle duplicate responses by using these simple tracks.
In the "Form Settings", you can check an option "Single Entry Only" to prevent duplicate submission from a single user as shown in the following screenshot.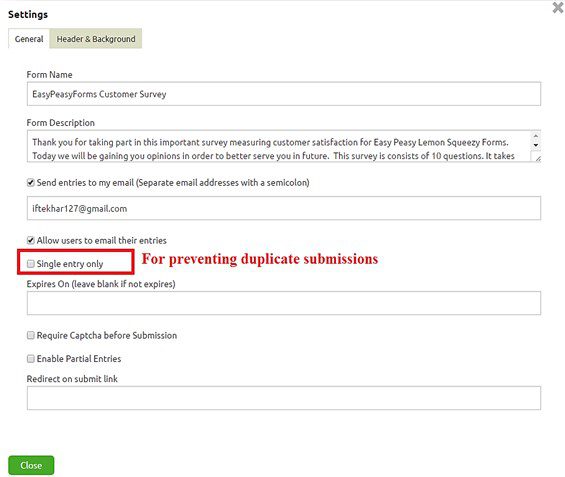 In addition, you may use the following simple techniques to target the duplicate or multiple responses from a single user.
Add a textbox that requests a user to enter a valid email address or a phone number or any ID that can uniquely identify an entry.
Provide an option "Required" so that users have to enter in these field(s).
Now, you can easily target double/duplicate entries from a single respondent.
In addition, you can view the IP address of the respondents by clicking on "Entries" against each Form and then click as shown in the following screenshots