Time is flying by – let's be prepared
We're already 3 months in to 2018 and we're just a few weeks away from an Easter break. 4 days to relax, indulge in some chocolate treats and watch the days pass by.
Keeping track of employee's leave can be something we're guilty of forgetting. Having a form ready to go for every occasion in the year is a must.
Easter break is a popular time for people to take a couple of days leave, I mean they've got 2 days public holidays so why not add a couple more days and make it a proper break right?
Here's how you can be prepared when this time of the year is approaching.
Create an Online form that people can fill out anywhere, anytime.
What we do in our office is have a google document with a link to our leave forms inside it. This way all we've got to do is open the document, click the link to the form we're needing and fill it out.
Once the entry is submitted our Manager will receive and email letting her know we've submitted a leave form.
Using an Online Form creator mean's you only have to create this form once, a one off that you can edit whenever you like.
Here's how you can create an Annual Leave Form using Easy Peasy forms:
Step One – Create a new form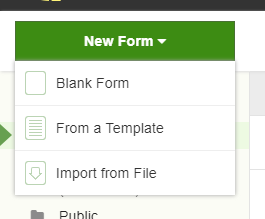 Step Two – Change the logo to be your own!
Click on the little Easy Peasy Forms logo shown in the picture below, upload your company logo. You also have the option to remove it.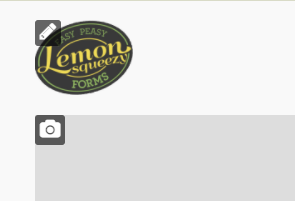 Step Three – Drag and drop the Fields you require – it took us just two minutes to create this leave form! Check it out