How many of you property managers have accidentally chosen the wrong tenants for your rental?  From the beginning of the process you thought you'd finally found a winner.  After receiving 30 applications for one property, you didn't think it would be possible to find a dud, but here you are 6 months on, trying to figure out how your 'angel tenants' have managed to miss the last months rent and have run away with the mailbox.
Here are some ways to prevent that possible mishap:
1. Try before you buy
Before you pick your lucky candidate always meet them in person. You would be surprised by the amount of agents that are so eager to get someone into their rental that they will actually allow them to move in based on their application. If they can't make the appointments, then you move on to the ones that can!
2. Read their applications before you make appointments
This one's simple, rather than having a group of 15 year olds' turn up to your appointment looking for a rental, get the applications filled out before you meet. This way when they turn up you'll know exactly what you're in for, because not everyone likes surprises, am I right?
3. Ring their references
You can't expect everyone to have decent references because of course not everyone has lived in a rental home. If this is a case ensure that they've provided someone outside of their family. Previous renters can make your job easier, but there's no harm in giving these newbies a chance. Normally you'll find the fresh renters are a  little cleaner, they're new to the renting world and they don't want to slip up shortly after it's started! Make sure to ring every number they've provided and word your questions wisely.
With a few quick tips this could prevent you having to chase up a $800 debt and a stolen mailbox. Check out our example of a Tenancy web form application below.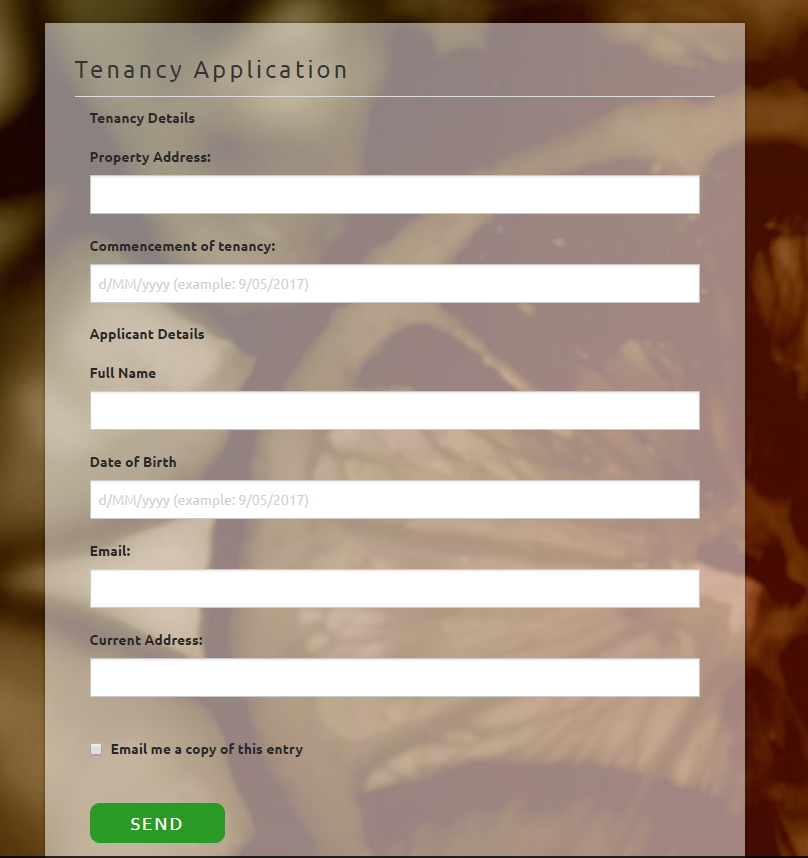 Click here to create your own fresh forms online