Whether they are paper forms or online forms – we know how important they are in our lives. We use them to collect information, feedback, data, and such. Anyway, we are not going to talk about the importance of forms. Let's go deeper and find out which is more cost-effective.
Let's break down the pros and cons of using paper forms and online forms.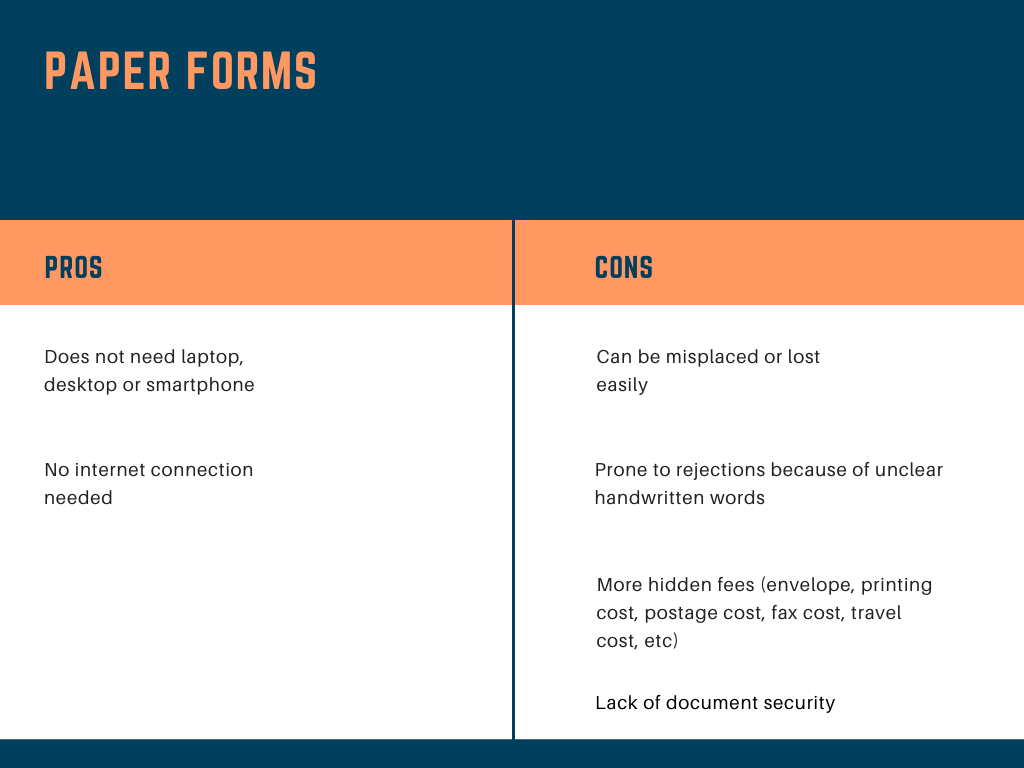 Paper forms are more prone to be sent back to the person who submitted them due to unclear handwriting or unfilled data. It might cause more hidden fees such as envelopes, printers, ink, cabinet and such just to keep them organized.
Sending paper forms includes traveling costs as you need to drive and pick them up. Sometimes, there will be multiple staff to complete the process of sending the forms. Multiple staff and more labor means more money to pay.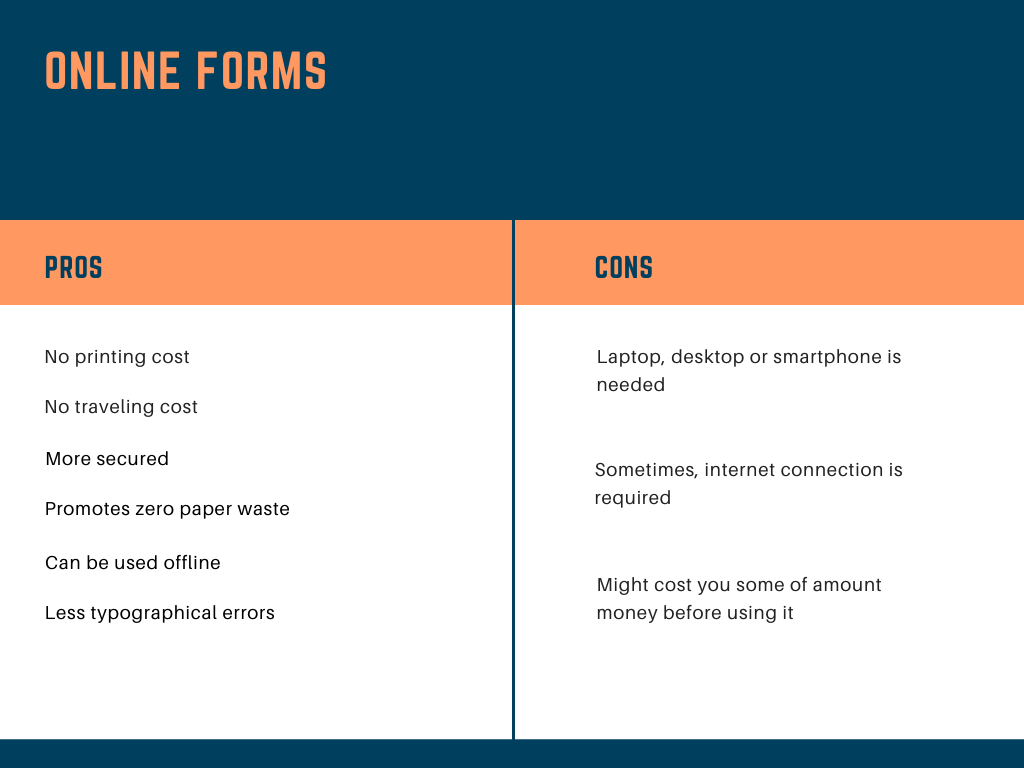 According to Brendan Goleby, having forms available on their website, rather than having their receptionist organize, saves their reception staff on an average of 10 minutes per form enquiry. Online forms save you time, money and effort. In addition, online forms are secured as a lot of online form companies take precautions to provide service.
Bottom line
Ask yourselves.
Are you sure that no one has access to your client's information included in the forms?
How much money are you spending each year on buying papers?
How much paper waste do you have in your company?
Does sending paper forms save you time and money?
It is time to address those expenses.
There is nothing wrong if your company is still using paper forms as it could be budget-friendly. However, a budget-friendly product is sometimes not worth the price. We all know that any documents should be clear, well-kept, and secured. When it comes to cost-effectiveness, the online forms win.
Remember, we are talking about cost-effectivity which means a good value for the amount of money you paid. Online forms give you faster data gathering with less errors. It doesn't require cabinets and envelopes just to keep your documents organized. It doesn't require staff to process and deliver the forms. Online forms are worth it. No wonder why more and more companies are switching to online forms like Easy Peasy Forms.
Ready to switch from paper forms to online forms?
Let's get started. Creating online forms is Easy Peasy!