Hosting an event is supposed to be fun, narrowing down the preparation for them can really take the stress off organizing them. Check out our ideas below to give you a helping hand on these busy occasions!
What is the reason for your event?
All events have some type of theme. Whether you're having a Christmas party a Tupperware party, or a business do to promote a product, you've got to make the purpose of it clear. It's always fun to host an event, however there a plenty of people out there that plan these big get together's with no real purpose for it. These occasions can be costly, there's no point spending a huge amount on it if you've got no proper cause behind it. Create an outline as to what you're hosting it for and stick to it.
Guest-list
Okay let's get serious, your drunken cousin might not be the best attendee for your work do. When choosing your audience be careful to make sure they're right for that event. Choosing a target audience isn't too tricky, just think who'd be best suited. If the guests all have things in common it can make for a great turnout. Sometimes it's hard for us to socialize when we've got nothing in common with one another.
Entertainment
How do you intend to entertain your guest? It's all good and well that everybody socializes, but you've gotta be prepared for those awkward silences. Plan ahead, get some music for the background and maybe consider things such as speeches. Depending on the event of course the entertainment will be different. Another thing you could consider is a giveaway, have everyone fill in a little form to enter in a draw to win a prize. Giveaways are a great way to lighten the mood and get everyone feeling excited. Below we've got an example of a form you could use for a giveaway. Simply have an iPad handy for everyone to fill it in, Easy Peasy!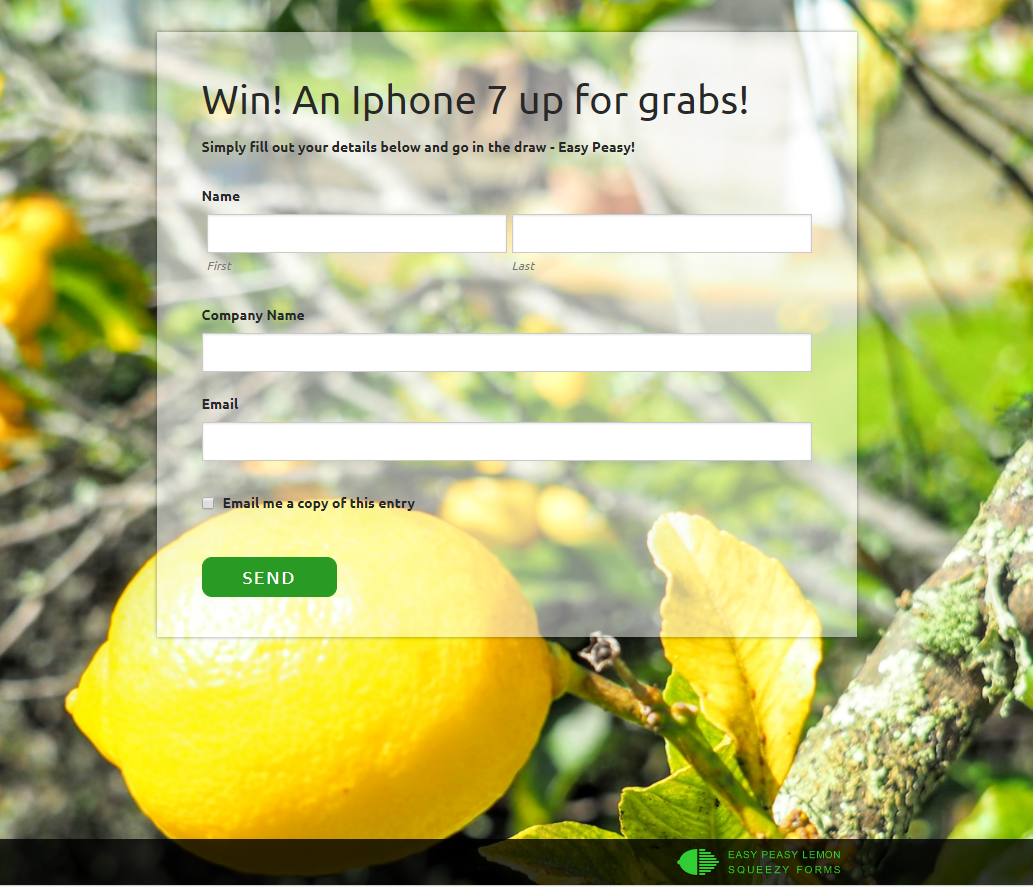 Food and Beverages

Be sure to have alcoholic and non alcoholic beverages, not everybody drinks and if kids are around I'm sure they'd appreciate something simple like a glass of juice. Food can sometimes be tricky, it's hard to please everyone in this area. It does pay off to have some vegetarian options however it's pretty much impossible to provide food to fit every diet ever. Don't beat yourself up too much if somebody can't eat the food. Remember, there's never too much food! Too much always beats not enough.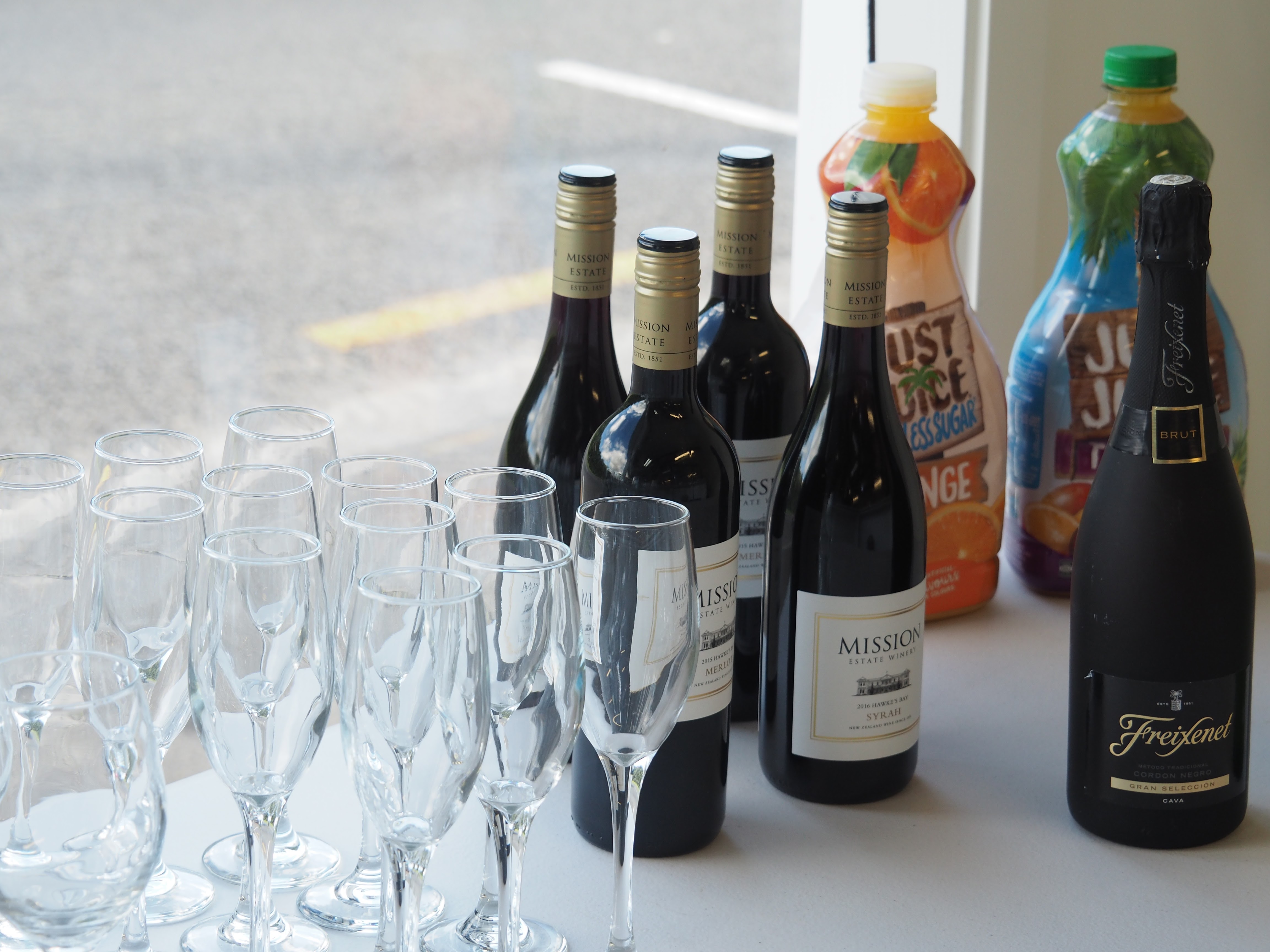 Invitations
Sometimes sending out invitations can be painful. Physical ones require so much work too, purchasing them and writing on them all individually – what a headache! A lot of people tend to send invites via email, the only problem I find with this is half the time only a few people reply to let you know they'll be attending. So you've gone ahead and catered for the ones that said they'd be coming and next thing you know the whole neighborhood has turned up, frustrating I know. A great alternative to this would be sending out online RSVP's. So this can either be shared on various social media sites such as Facebook and twitter. You can also copy and paste the URL or simply email it to them! Take a look at our example below – click the photo if you would like to see the form as a whole.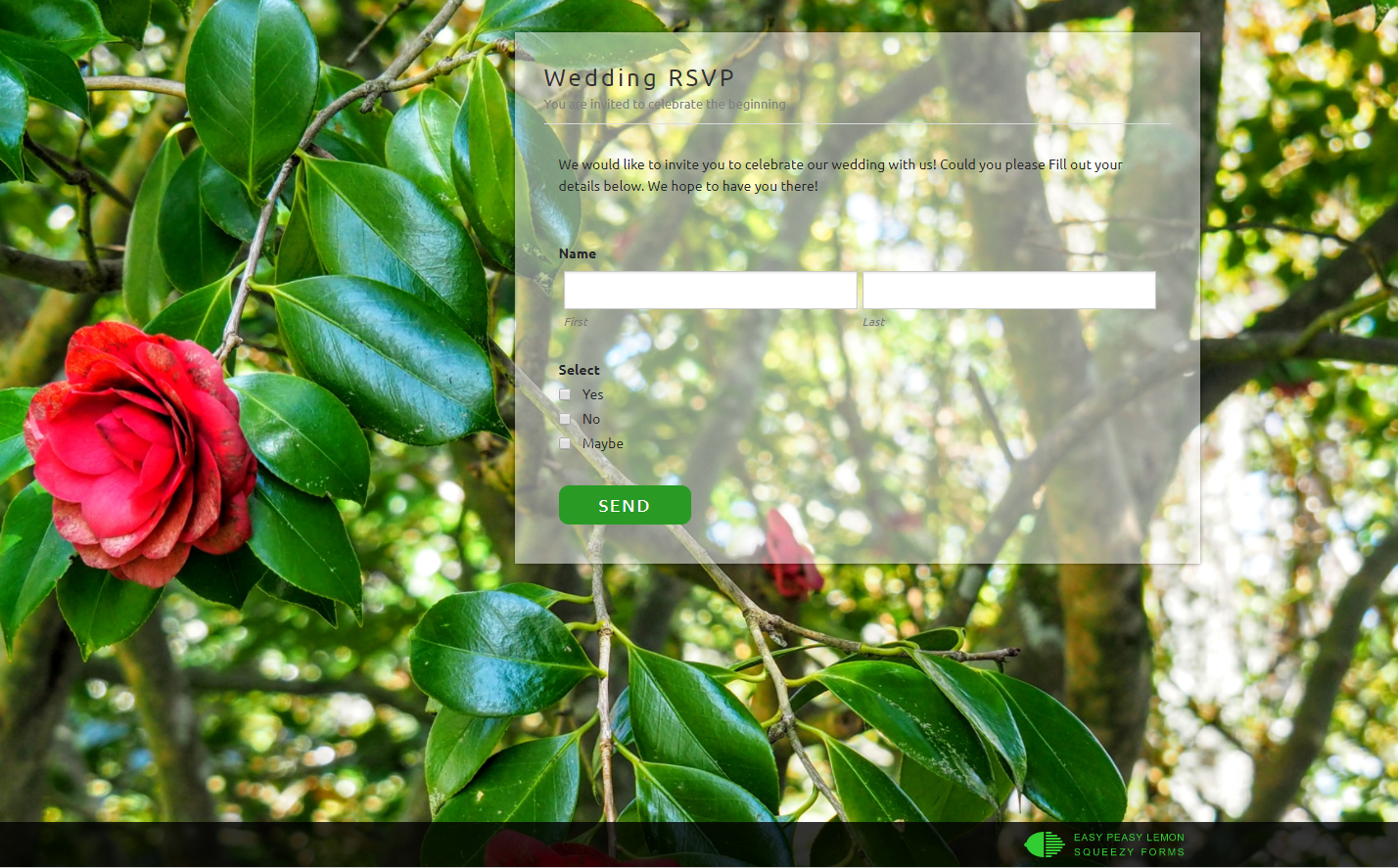 Sign up here to start planning your event with Easy Peasy Lemon Squeezy Forms